I was feeling overwhelmed trying to choose, so I put it to the Discord gang to help narrow it down. They choose "Something Unconventional", so I dug deep into my "List of Unused Ideas" and found... this.
It is established MFZ canon that mobile frames are the best at what they do, full stop, so why must we always put weapons and shovels in their hands? There's so much more to life for frames to excel at then just work and warfare, isn't there? Surely, deep in the ironclad hearts of the roughest and toughest of mining frames and war machines there shines the gentle light of an artistic spirit - this month, we're going to let that light shine!
So, the challenge: Build a frame fit for a rockstar! Maybe it's a security frame dolled up to look like set dressing, or it's a mobile speaker rig for guerilla live shows (did you see AKB0048?), or it's like Nekki Basara's Fire Valkyrie and flies into battle blasting kickass rock tunes at everyone in the hopes that they'll understand his feelings and just, like, get to know each other instead of fighting all the time (Totsugeki LOVE HEART!!!). I don't know, just get creative.
Source
.
Source
.
[I know, I know, that isn't exactly mecha art, but I've found these kinds of mecha musume/gundam girl pics to have a lot of really fun mechanical design elements that I get loads of inspiration from. And besides, this one features Hatsune Miku wearing a pair of giant friggin speaker-wings, which is pretty rad.]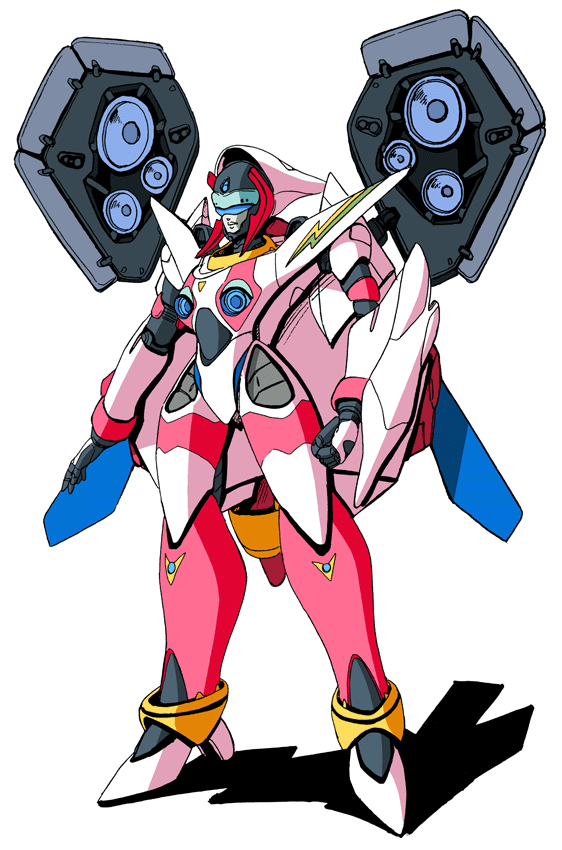 Source
.
Shoutout to Atavism, who had a similar idea and implemented it beautifully long, long before I ever got around to it.
The Diva's Cotillion, an Ijad Company
by
P. B.
, on Flickr
Monthly Mecha Making Inspiration Game Master Index:
Have an idea for a future MMMIG? I want to hear about it!