Sometimes it seems too limiting to just plunk down a single image for this challenge, but I feel like just unleashing you folks on a general theme is a trick I couldn't get away with very often (lest I run out of themes). So, for this month I've found a lovely page of miscellaneous mecha sketches, one of which is bound to strike a chord for whoever comes along seeking inspiration!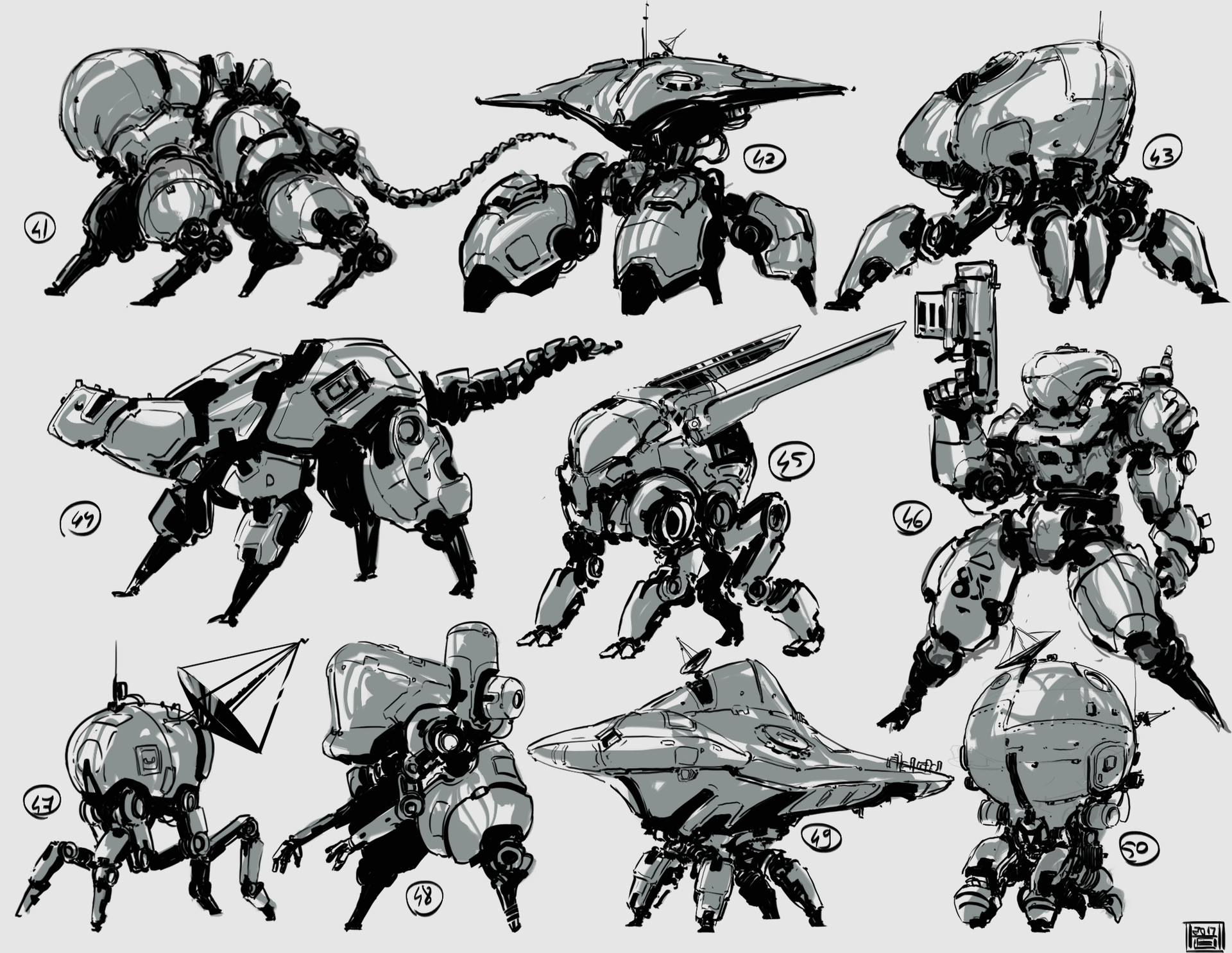 I HIGHLY recommend hitting that source link - the page it leads to has several more sketchbook-style images from the same artist, and they are all lovely enough that I really struggled to pick just one for this post. Enjoy!
Previous Threads here:
Have an idea for a future MMMIG? Let me know!