My first attempt at building a ship for IO. Ignore the base -- it's big enough for a capital ship, but I'm weirdly short on large(ish) plates.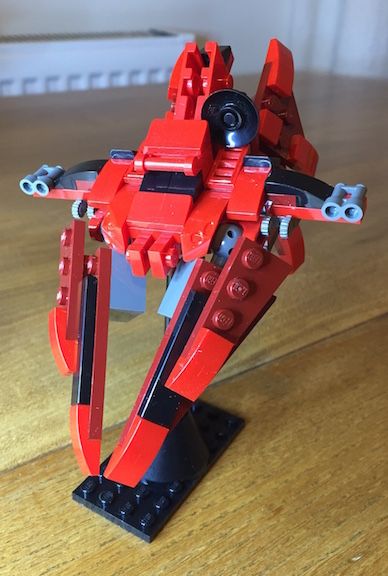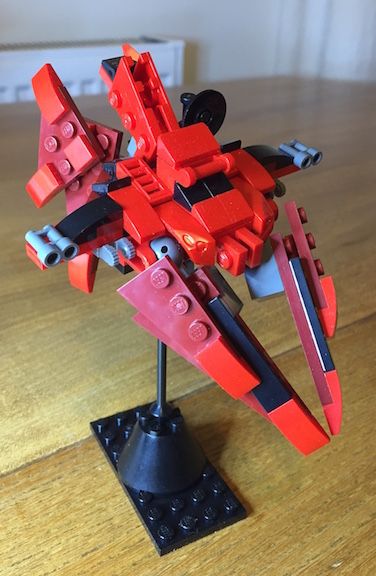 What I had in mind while I was putting it together was these ships you're starting to see in SF movies, with vanes that move to make the ship sleeker, or wider. Maybe Jupiter Ascending was what I was thinking? Or Guardians of the Galaxy? I'm not sure. It's built almost entirely from
this kit
, with just extra pieces.
(I posted this already on rpg.net, so if you follow Mantisking's thread over there you'll already have seen it!)