Not quite done yet, but I've redone
my first fleet
, which was originally designed mostly to use the ridiculous amount of 2x6 half slopes I bought when I first started and assumed they'd make great feet for frames. I'm liking the new version, however, and I'll update this as I finish up and "fluff" it a bit.
Here's the entire fleet as it stands so far: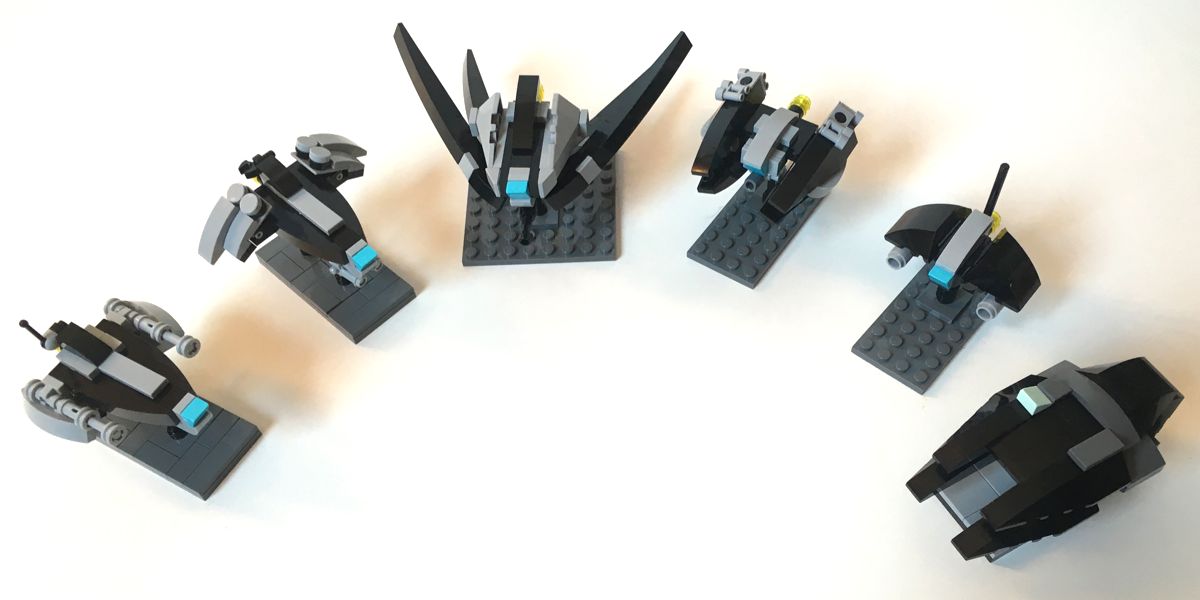 I'm quite happy with the cruiser overall. I haven't figured out the loadout yet (and I'm not terribly attached to the cannon under the bow), so this may get updated to make some legible systems.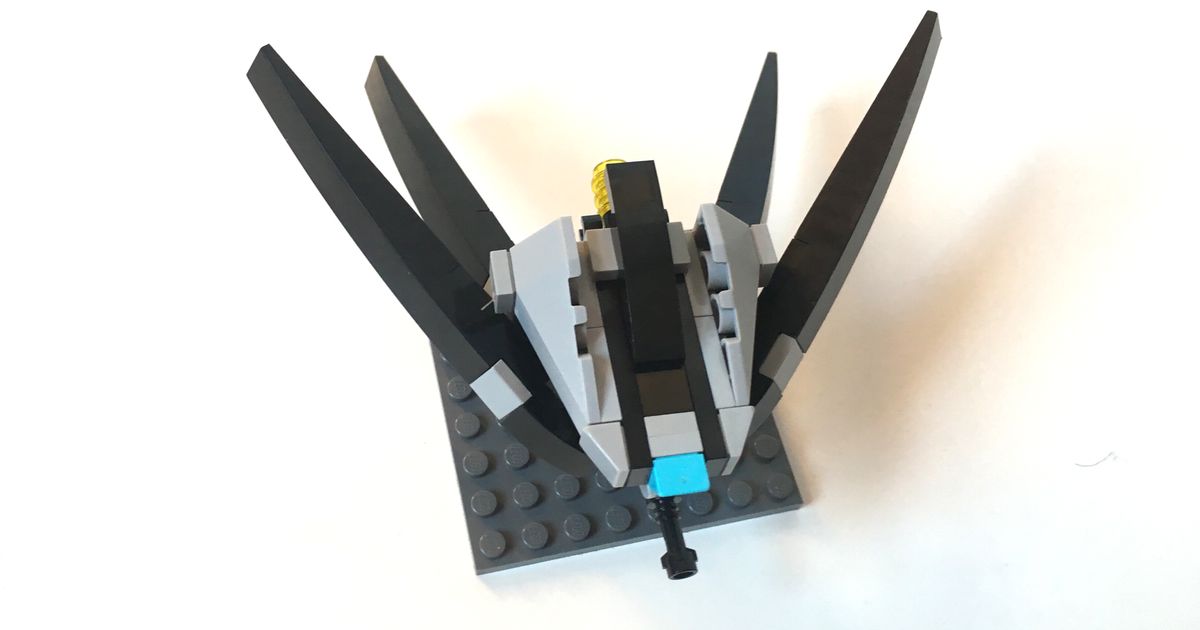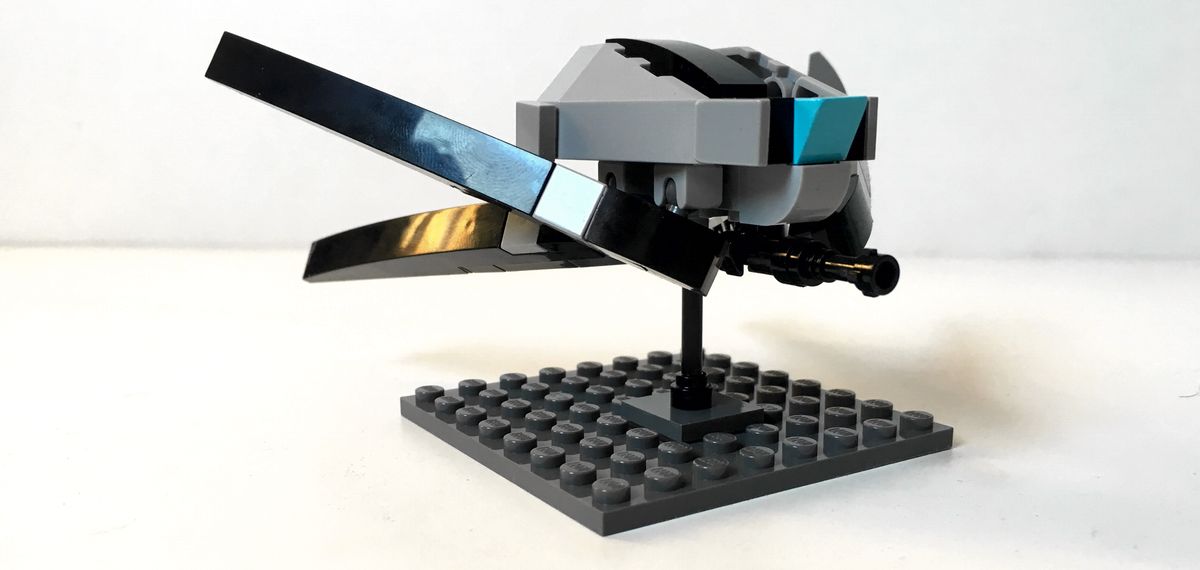 The two frigates share the same hull, with the left having double catapults and a point defense system and the right with double assault + spot.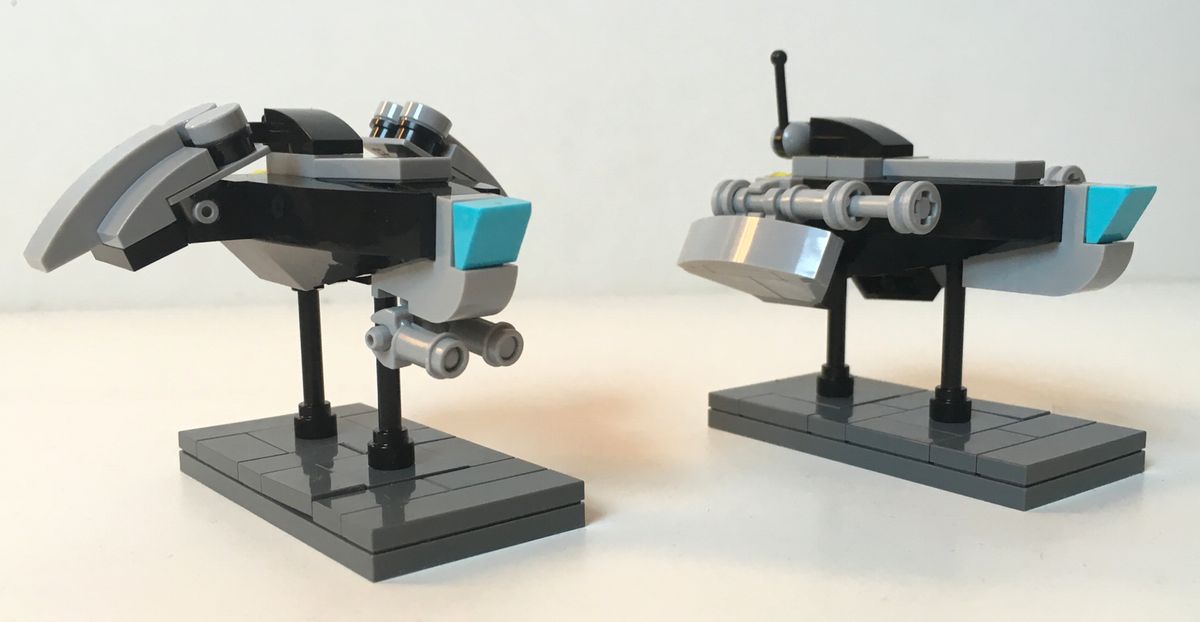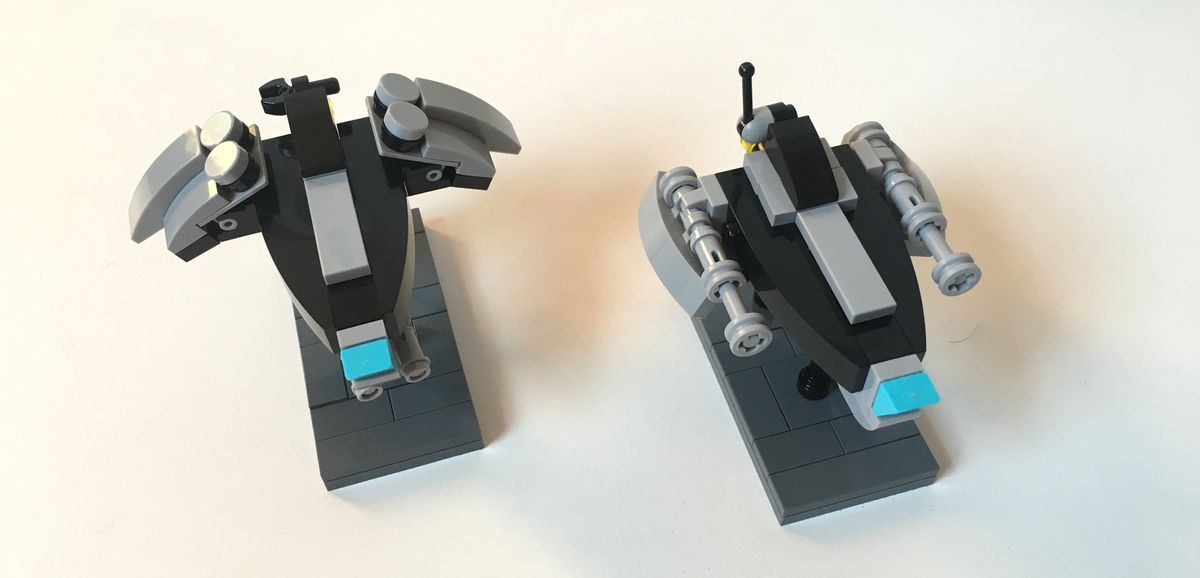 The gunships (which, game-wise, is just intended as a fluffier name for smaller frigates) vary more dramatically. The left is intended as a double-defense/point electronic warfare ship. It just runs in front, provides cover, while spraying chaff everywhere. The right one is, like the frigate above, intended as double assault + spot.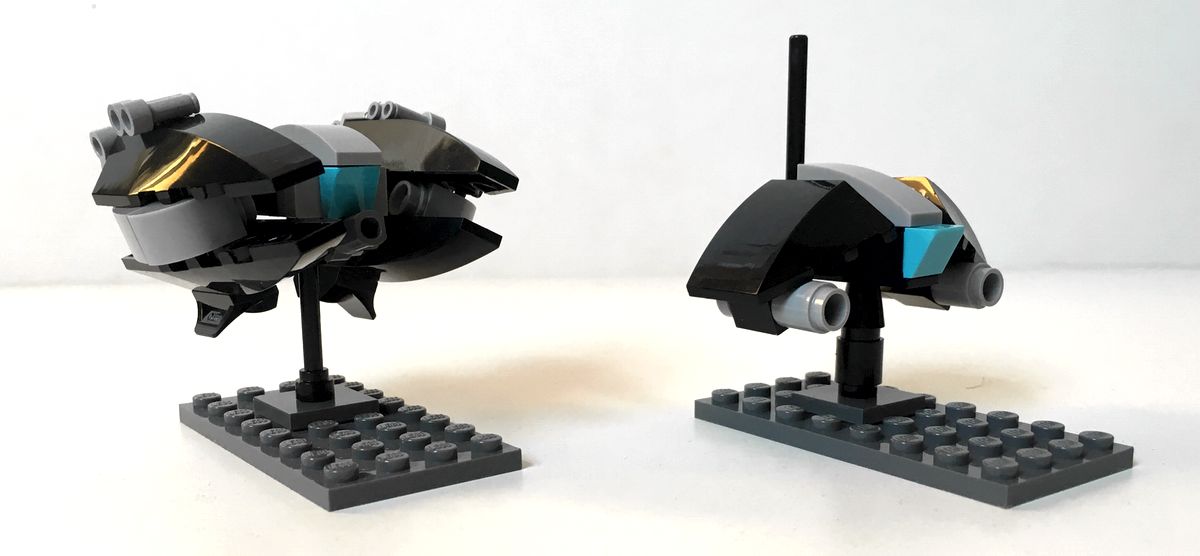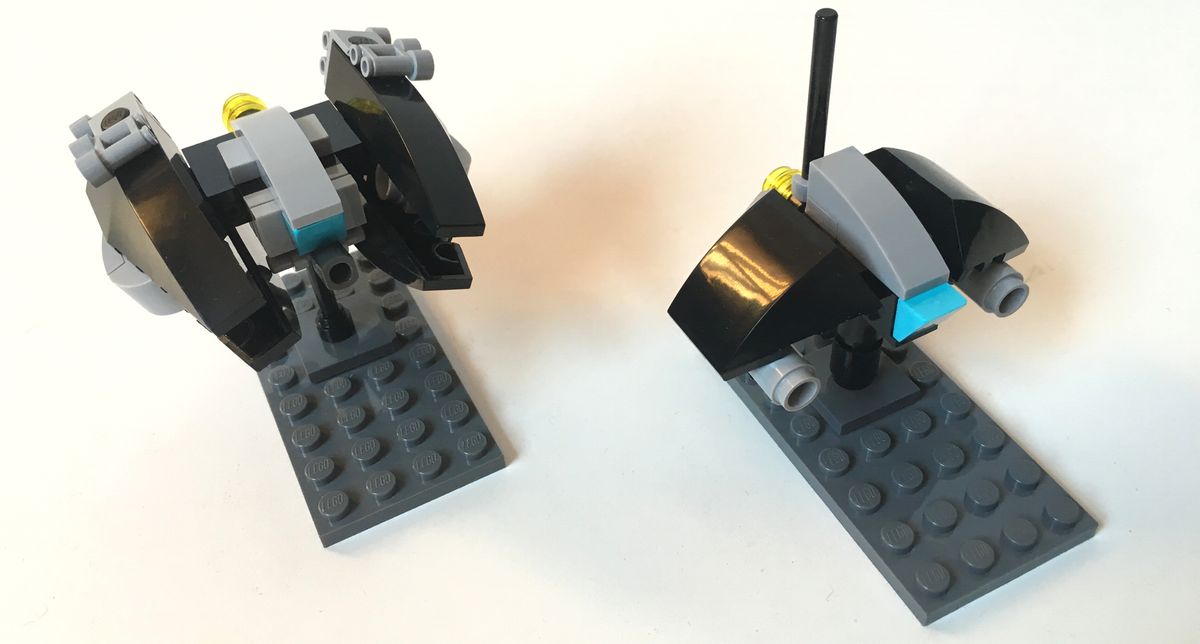 Here's the rendered version, for clarity. There's a lot of black, so the photos are somewhat awful.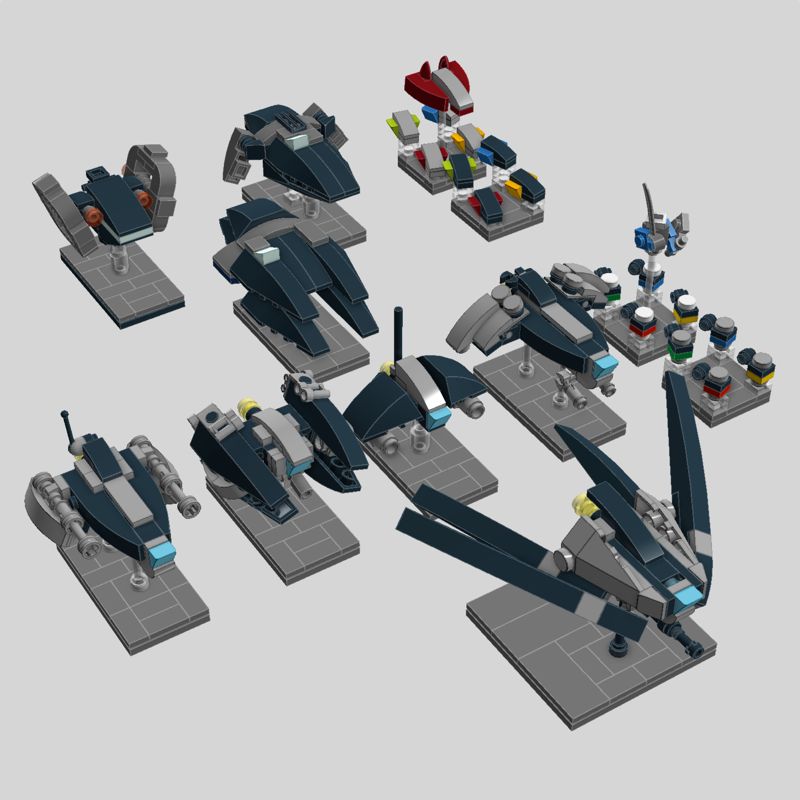 (Click for large version)
And here's the LDD
The render also includes some alternate stuff I haven't built yet. The default is the minimalist frame squads, but I've also got some non-SC fighter squadrons in the back. I've since updated them to be a touch sleeker and I really like 'em. The 2nd and 3rd HVAs are in the back row, but haven't been built yet. Still not sure what I want to do with them.
Not quite done yet, but just thought I'd ask for thoughts on the loadouts, the HVAs, and general comments.