By "Advanced", VenTEK actually means, "probably safe enough to put into field testing." The original Merlin hasn't exploded yet, so a limited production run is underway. Somehow, that has not put the crews' minds at ease. The pay is good, however, so there's no shortage of volunteers.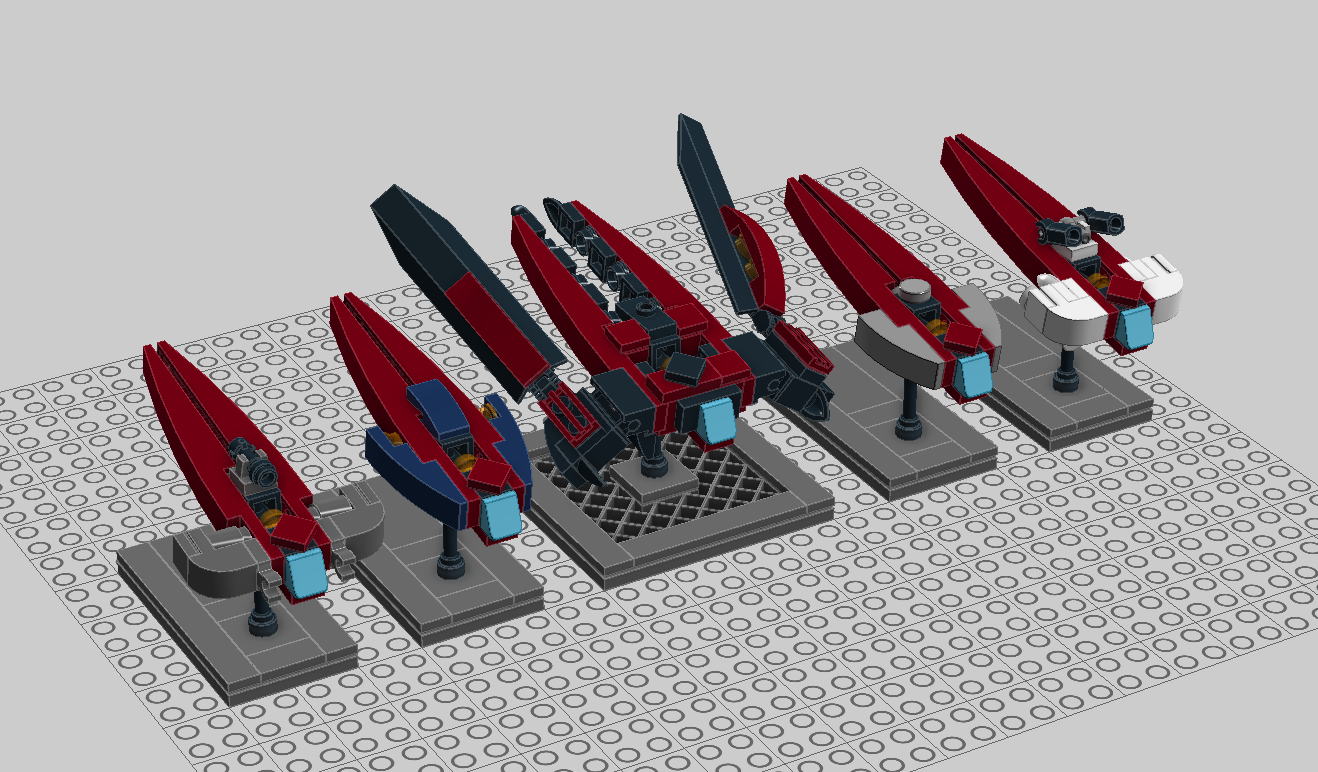 Ever since making the
Arcturus Garrison
, I've been itching to do more with the Merlin. I'm woefully lacking in a few crucial pieces (I have exactly two of the 1x8 slopes that are the defining characteristic). I think I'll try out the builds one at a time, tweak as I go, and then use the results to place an order.
Systems are very poorly represented. I was actually thinking of going with colored cones on the bases - not just as a visual representation, but to actually serve as the bits that get pulled off as damage accumulates. It's either that or, "don't get hit," which - while a winning strategy - can be tough to pull off.