The KBP-03 SNOTwalker is one of the backbones of the Krimzon Guard's vialliant and technically undefeated military forces in their fight to protect peace-loving peoples everywhere from the ruthless aggression of various enemies of the state.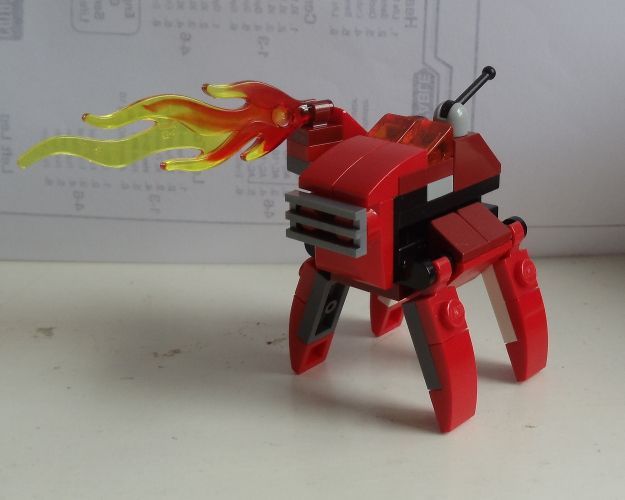 A lightweight recon/scouting/riot control platform, the SNOTwalker features a simple quadruped frame designed for maximum mobility and all-terrain capacity as well as ease of manufacture and operation. Designed to be used by even the most inept conscript, the SNOTwalker effortlessly fills out garrison forces, freeing up valuable frames for the valiant Krimzon Guard in their never-ending war on enemies of the people everywhere. Manufactured by the DPZ Frame and Agricultural Vehicle factory, SNOTwalkers march off the assembly line and into battle.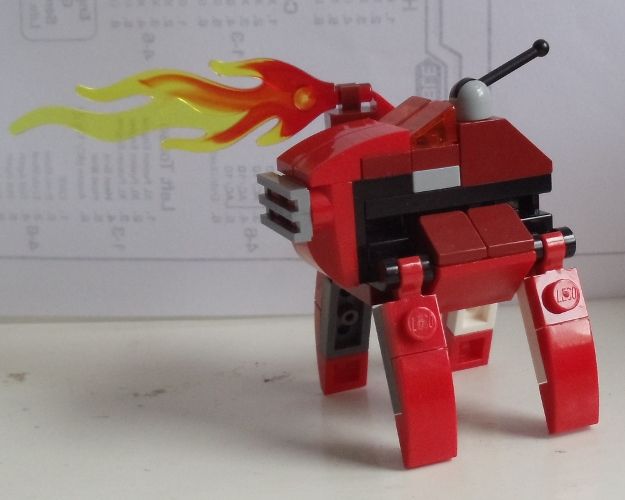 The SNOTwalker is armed with a OShP-113 Burnsauce Plasma Flamethrower, an efficient weapon designed for use against soft targets, enemy personnel, trees, buildings, multi-function polises and other inoffensive chunks of scenery. Its purpose-built omniplug mount gives the weapon an (effective) 180 degree arc of fire, although off-boresight firing across the nose is not recommended. To assist both the SNOTwalker and its allies in battle, the frame is also equipped with a field communications and sensor system capable of coordinating fire on whatever targets the pilot can see.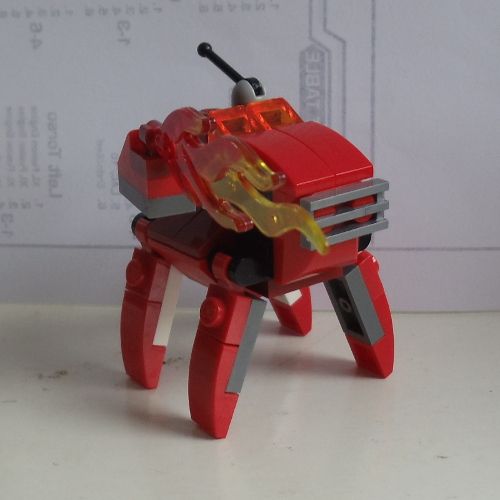 Reviews of the SNOTwalker sing the praises of the design.
What Frame
described it as "Better then I expected".
Better Frames and Stations
gave it a glowing review, saying it was "Not the worst frame I have piloted this year". While
Top Frame
described it as "One of the… most… frames that I have… ever". In all reviews, the SNOTwalker scored well in key areas such as ease of use, parking in small spaces, seat covers and ease of pilot escape.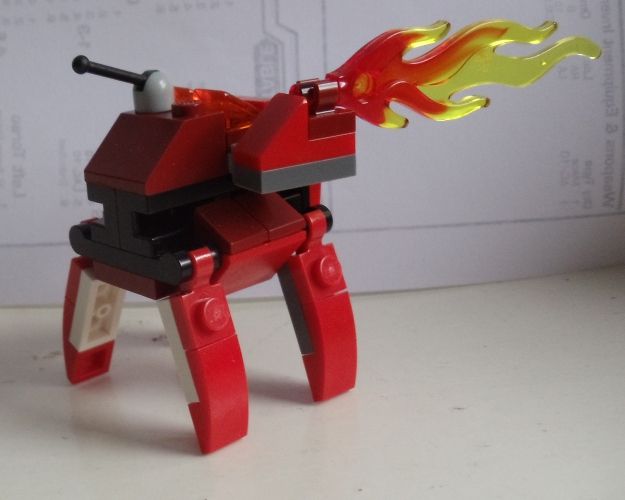 But best of all, this frame, once exclusive to the technically undefeated legions of the Krimzon Guard has now been approved for export to friendly regimes, independent parties and any others not on the enemies of the state list. Be the first to add the might of this machine to your arsenal!
Behind the scenes? This is one of the first frames I ever built, thrown together from some Mixel parts and whatever other spare parts I had on hand. The miscoloured rear legs are simply because I ran out of matching parts. I haven't figured it's systems as yet, so feel free to go wild with ideas
And yes, there's a story behind the "Technically undefeated"